NMYSA typically hosts its Annual General Meeting (AGM) during the first weekend in June. The AGM is open to all NMYSA members. Each League has voting rights proportionate to their total number of registered players. An AGM has traditionally consisted of all-day workshops (also including vendor booths, special guests, awards and recognition, and more).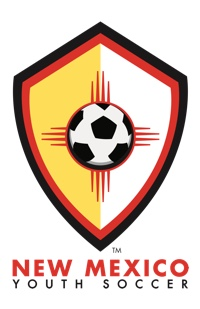 Save the date! The New Mexico Youth Soccer Association Annual General Meeting is scheduled for June 4th, 2023. This year's AGM will be at the Sheraton Hotel Albuquerque Airport located at 2920 Yale Blvd., Albuquerque, NM 87106. We have reserved a block of rooms at the Sheraton hotel for traveling guest. You may reserve a room at the below link which expires May 8, 2023. Also we kindly ask that you complete the AGM Attendee Registration form provided below so that we may prepare for meeting space and lunch.
https://www.marriott.com/event-reservations/reservation-link.mi?id=1676070782370&key=GRP&app=resvlink
For NMYSA member affiliate Presidents or Board members, NMYSA will pay for your Saturday room night. Please contact Gloria Faber or Theresa Romero in the state office at office@nmysa or nmsoccer@nmysa.net, so that you can be added to the reservation list.
District Commissioners, 1, 3, 5, & 7 are up for election/re-election. Instructions for DC elections are below. DC responsibilities are attached along with the affiliate members represented within each District.
2.06.01 ELECTION OF DISTRICT COMMISSIONERS – The election of District Commissioners shall adhere to the following requirements:
The office of the District Commissioner shall be elected by the affiliated league(s) within the district concerned. The term of office shall be two (2) years. Even-numbered districts shall elect their Commissioners in even-numbered years. Odd-numbered districts shall elect their Commissioners in odd-numbered years.
For districts containing more than one (1) affiliate member, voting shall be in accordance with 2.04.01E involving affiliate members in the district only. The current District Commissioner is responsible for conducting the election. In the event no District Commissioner is available or is a candidate for that office, the President of the affiliate member with the largest number of registered players shall be responsible for conducting the election.
We are thrilled to be back playing games again and look forward to serving our members across the state. Please see the below links for additional AGM meeting information. We hope you will join us, provide feedback and collaborate with us to make youth soccer in New Mexico a great experience for those that participate.
Duties of NMYSA Board of Directors
Proposed Budget 23-24

AGM Meeting Schedule

2022 AGM Meeting Minutes

NMYSA Member Affiliation Form

AGM Registration Form

Business Meeting Agenda
For additional information, or if you would like to add a topic to the agenda, please contact the State Office (505-830-2245).