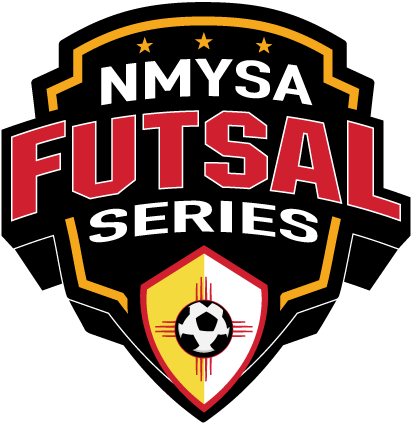 Welcome to the brand new New Mexico Futsal Series hosted by the New Mexico Youth Soccer Association! This series is for U9-U14 Boys and Girls Teams. We will be hosting a series of tournaments including regional events and the 2022 NMYSA Open Futsal State Cup. All teams are also eligible to apply for the USYS Open Futsal National Championships!
Key Objectives:
The New Mexico Futsal Series will be the starting point to introducing the beautiful game of Futsal across the state
An option of 4 weekends of play for this Winter Season (3 Regional Events and an Open State Cup)
We will offer a minimum of 3 games per weekend
Basic Information:
Cost: $350/Team in each Event
Awards: Medals for 1st and 2nd Place for Regional Events, and specialized State Cup Medals for 1st and 2nd Place
Referees: Included!
Roster Limits: Max of 10 Players/Team

Rules of the Game
Contact: Programs Manager Chad Tyson at programs@nmysa.net
Open State Cup (7800 Las Lomitas Dr NE, Albuquerque, NM)
February 11, 2024
Schedule/Results (Coming Soon)
USYS Futsal Open National Championships