2024 New Mexico Open State Cup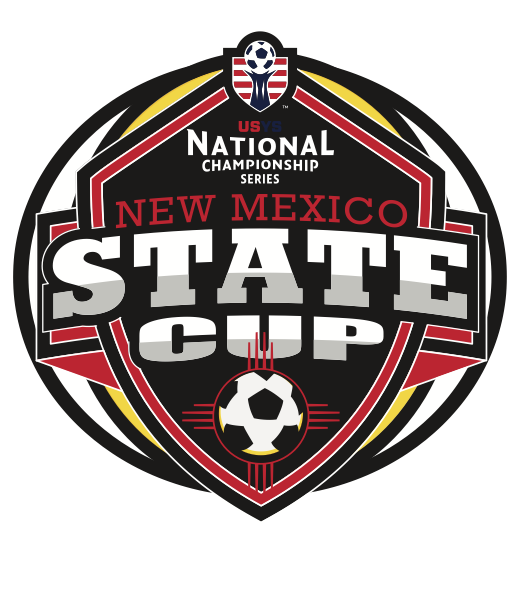 The US Youth Soccer New Mexico Open State Cup is a part of the State, Regional and National Championship Series program of US Youth Soccer National Champion Series. Annual winners of each age/gender group from the New Mexico State Cup advance to the Far West Regional Tournament in June of each year. Regional winners U-13 through U-19 advance to the annual US Youth Soccer National Championship Tournament.
The 2024 US Youth Soccer New Mexico Open State Cup will be held May 4, 2024 – May 25, 2024, at the NM Soccer Tournament Complex in Bernalillo, NM. Winning teams (U-13 through U-19) will represent New Mexico at the 2024 Far West Regional Tournament, hosted by the Hawaii Youth Soccer Association, in Honolulu, Hawaii June 21-27, 2024 (see the "Regionals" page for additional information). The U-12 State Cup Champions will qualify for the US Youth Soccer Far West Regional Championships in Salt Lake City, Utah June 14-18, 2024. This will be a 9v9 event for West Region U12 State Champions.
(Entrance Fee for all teams this year is $950 plus merchant fees of $28.50)
APPLICATION DEADLINE MARCH 15, 2024
Please note that Late Applications or Payments (Starting on MARCH 16, 2024) will be subject to a $100/Day fine for up to 5 days ($500), after 5 days (MARCH 20, 2024) no late applications will be accepted.
* 2024 Credentialing Requirements
* Red Card Suspensions to be served at 2024 State Cup
* 2024 State Cup Accepted Teams
* 2024 State Cup Brackets (Draw Results) Draw will be held March 27, 2024 at noon in the NMYSA Office.
* Final State Cup Roster deadline: April 19th, 2024

* 2024 Sanctioning
*Host Hotel Information for State Cup (TBD)

* 2024 State Cup Scheduling Criteria
* State Cup Roster Limits
U12 LIMIT 16 Players (Can increase to 18 for Regionals)
U13 – U19 LIMIT 22 Players

*Additional materials will be posted here as they are developed*
---
2023 State Cup champions:
*Click links below for each team photo.*
---
State Cup results (by year):
(Note: 2020 was cancelled due to the COVID-19 Pandemic)
---
2023 US Youth Soccer NM Open State Cup photo album: