USSF Referee Certification and Education Offerings: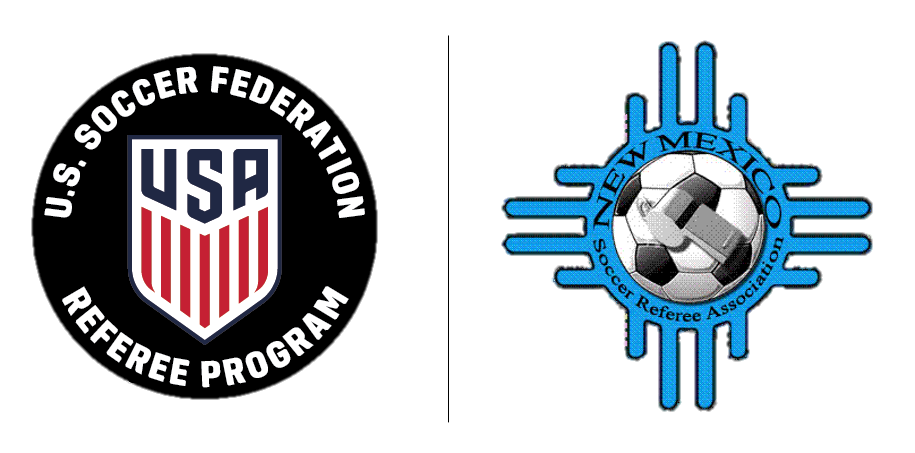 NMYSA is proud to work with the NM State Referee Association to offer several courses annually for every level of referee, including first-time certifications for beginning referees.  All referee certification clinics are offered online at the links below.  If you are a referee in need of financial assistance or a referee uniform, please complete the online reimbursement and uniform request form below and we will order your uniform, (takes about a week to arrive) and send you a reimbursement check for your registration.  
Referee Reimbursement and Uniform Request Form
---
Important Referee Links
Referee Online Training/Certifications
2024 Re-certifying Referee Clinic
2024 New Online Referee Certification
2024 Referee Registration Instructions
Upcoming Sanctioned Tournaments/Events/Leagues
Other Helpful Links
NMYSA Referee Respect and Zero Tolerance Policy
New Mexico State Referee Committee Agendas/Minutes

NM Referee Online Store Purchase all your referee gear at a discount here.