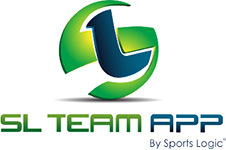 SL TEAM APP PREFERRED TEAM APP FOR NEW MEXICO
Albuquerque, New Mexico, April 14, 2016 — New Mexico Youth Soccer Association is excited to announce a partnership with SL Team App powered by Sports Logic. NMYSA will be using SL Team App for its communication and scheduling with their Olympic Development Program in the Fall.
SL Team App is the ultimate mobile management solution to effectively organize and operate your sports teams. It provides users the ability to manage schedules and calendars, track attendance, be prepared with driving directions and weather forecasts, communicate with team chat, and much more, all from the palm of your hand. Coming soon, SL Team App will offer live streaming video and statistics so you'll never have to miss a game!
"We look forward to this partnership and are thrilled Sports Logic can offer this product to our membership. New Mexico Youth Soccer is always looking to find better ways to communicate, streamline and make it easier for kids to play soccer! The SL Team App is an innovative communication tool that we believe our membership will find insightful and easy to use." – Gloria Faber, Executive Director, NMYSA
"We are excited to partner with NYMSA and believe their members will benefit from SL Team App. We can't wait to get started with ODP and hope the clubs will take advantage of all the great features." – Jeff Lawson, CEO Sports Logic.
It is the mission of the New Mexico Youth Soccer Association to foster a safe environment for the physical, mental and emotional growth and development of New Mexico's youth through the sport of soccer at all levels of age and competition. For more information, please visit www.nmysa.net.